The perfect tune-up event to start your season! Tuesday September 19th to Saturday, September 23rd. Evening Draws on during the week. Competitive Open Team format Division. Competitive Division entry fee $420 Including gst.
The perfect event to start your season! Tuesday, September 19 to Saturday, September 23.
Recreational Open Divisions (any gender combination). Recreational Division entry fee $250 including GST.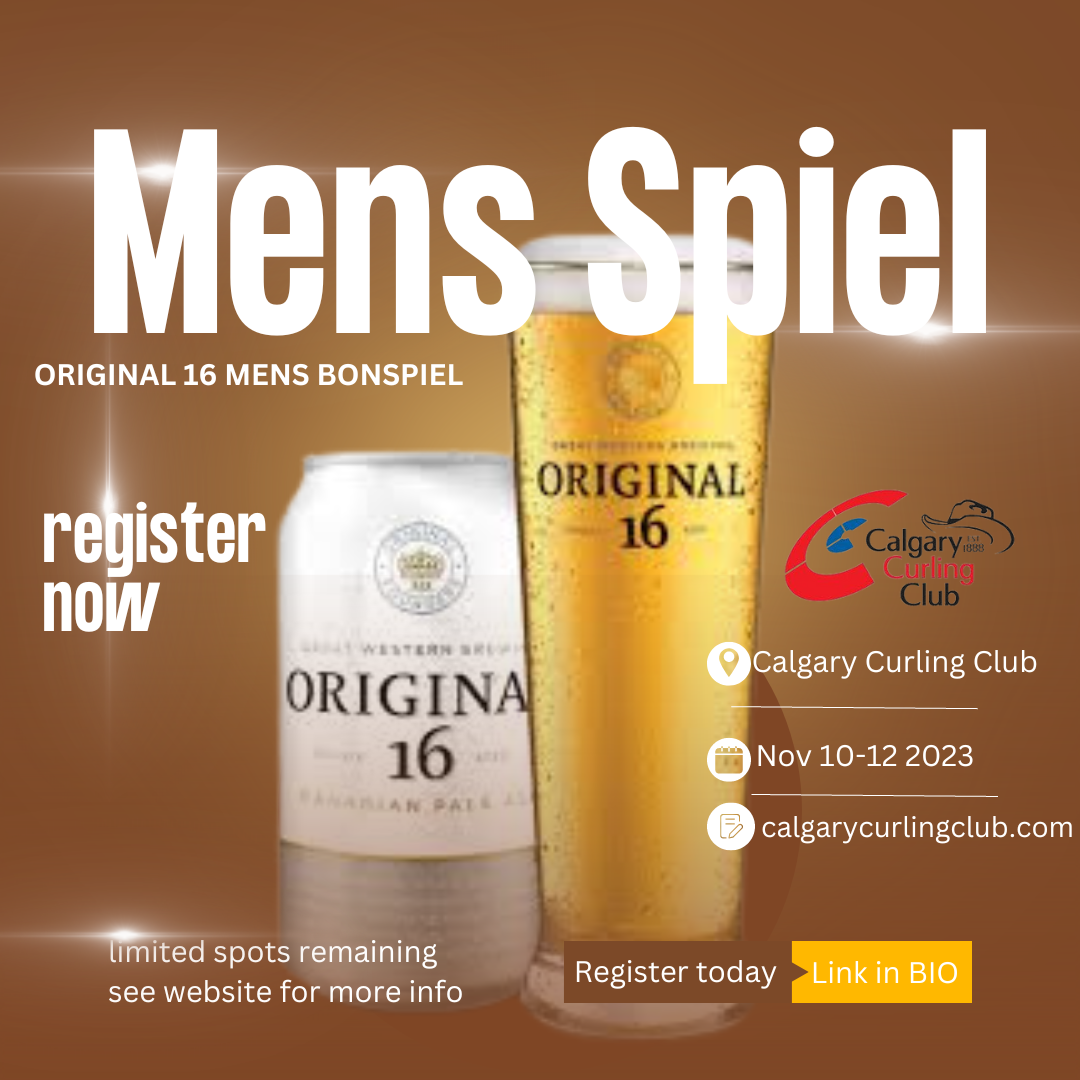 CCC is only able to provide our world-class services to the curling community thanks to the generosity of our Supporters. Please try to support them in return.
There are many ways for businesses, grant providers, and individuals to support our club. Click here for opportunities.
Our Mission
To provide a world-class facility and resources to promote participation and excellence in curling in Calgary.
Our Hours
Monday 9:30am - 9:00pm
Tuesday 9:00am - 9:00pm
Wednesday 9:30am - 9:00pm
Thursday 9:00am - 9:00pm
Friday 11:00am - 7:00pm
Saturday 8:00am - 5:30pm
Sunday 9:00am - 8:00pm
Contact Us
Bob Genoway, General Manager
403-283-8381
720 3rd St NW,  Calgary, AB  T2N 1N9