Learn to Curl, step by step
The Curling School at the Calgary Curling Club supports adults learning to curl through successive programs that prepare you for success. Everyone is welcome!
Step 1 is the Adult Learn to Curl program. Next, move to the Greenhorn League to use your new skills in an instructor-supported league. At that point you are ready to join one of the CCC Leagues. Custom lessons are always available for first time curlers, seasoned veterans looking to improve their game, or anyone in between.
If you have any questions about learning to curl, contact the club via email.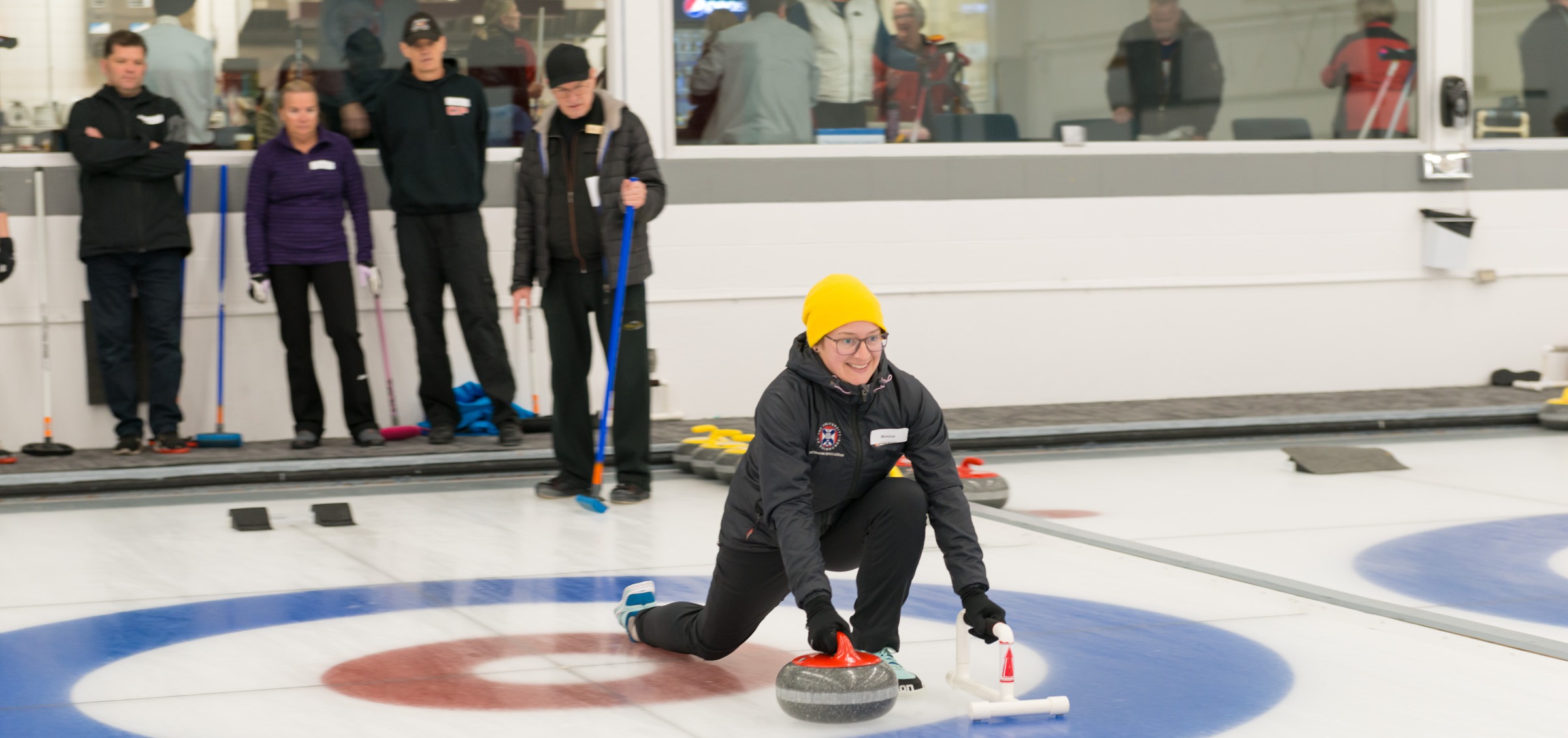 We are here to help. This is our introductory instructional program for adults with little to no curling experience. You will learn the FUNdamentals of curling: techniques, rules, strategy, and etiquette. You will also practice your newly acquired skills in game situations with your classmates and supported by your instructors. Upon completion of this program our Greenhorn League is your next step.
Each Learn to Curl program runs for six weeks. Cost: $200 (plus GST). Our Fall 2023 program runs on Sundays at 12:00 pm on October 15, 22, 29, November 5, 19 and 26 (no curling on November 12).
We will provide the necessary equipment. You need to bring clean indoor running shoes and wear warm loose-fitting clothing.
Click this link to register.  Call the office at 403-283-8381 or email info@calgarycurlingclub.com if you have any questions. We are here to help.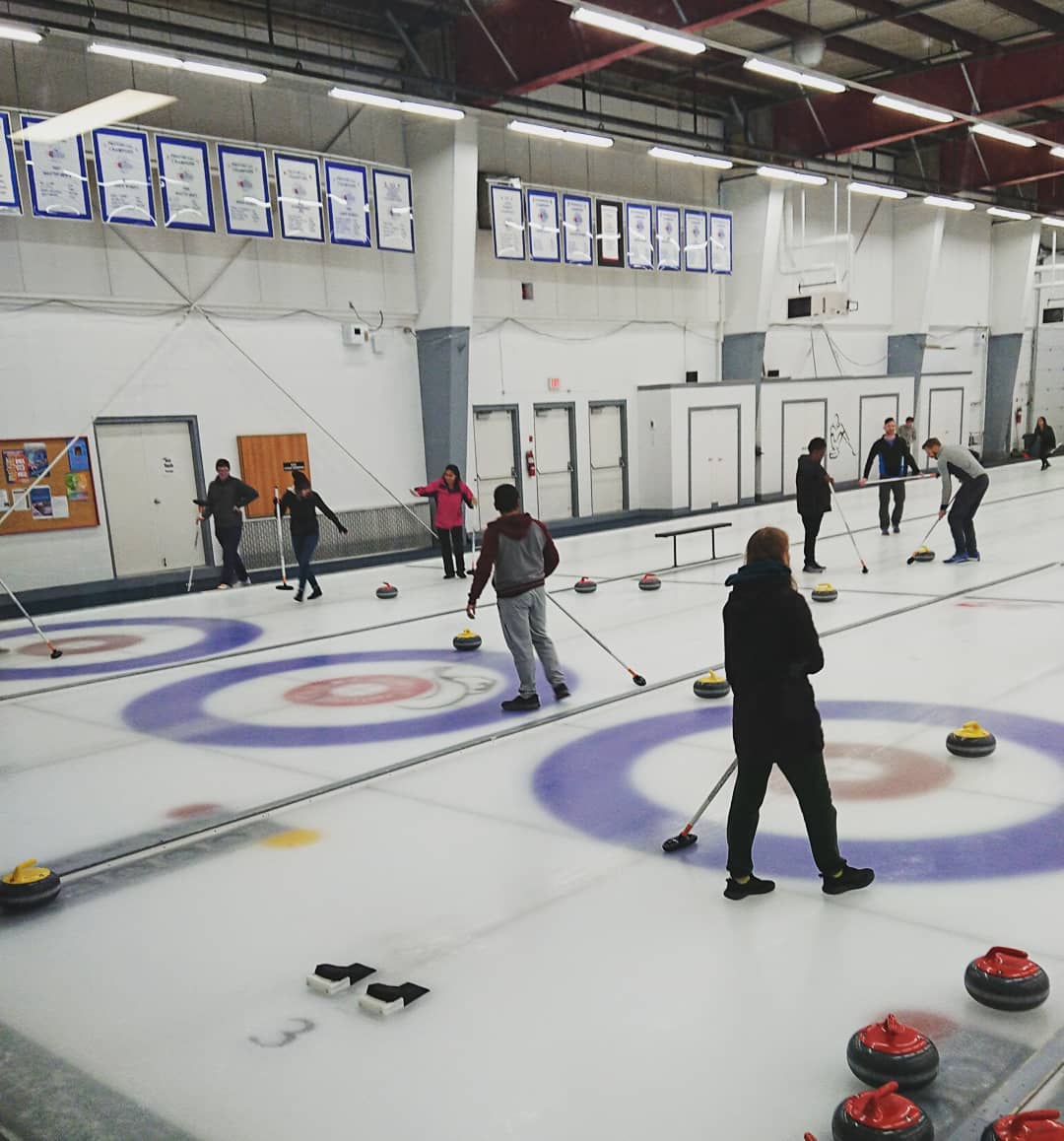 This adult instructional league is an introduction to league play for people who have recently taken curling lessons. While the main focus of the league is game-play, there are instructors present to provide guidance, give pointers, and answer questions. The first day of each session will consist of a refresher lesson before heading into a game. 
All registrants must have participated in introductory curling lessons such as Adult Learn To Curl, a Curling Crash Course, or private lessons. This program starts on Saturday, October 14 for 6 weeks (October 14, 21, 28, November 4, 18, 25 – no curling on November 11) Cost: $200 (plus GST).  Click this link to register.  Call the office at 403-283-8381 or email info@calgarycurlingclub.com if you have any questions.
Participants are required to provide their own curling equipment, which can be purchased or rented from Curler's Corner, located inside the Calgary Curling Club.  
NOTE: Register as an individual; teams are made up each week to allow players the chance to play and learn all positions. Spares are not required should a participant have to miss a program day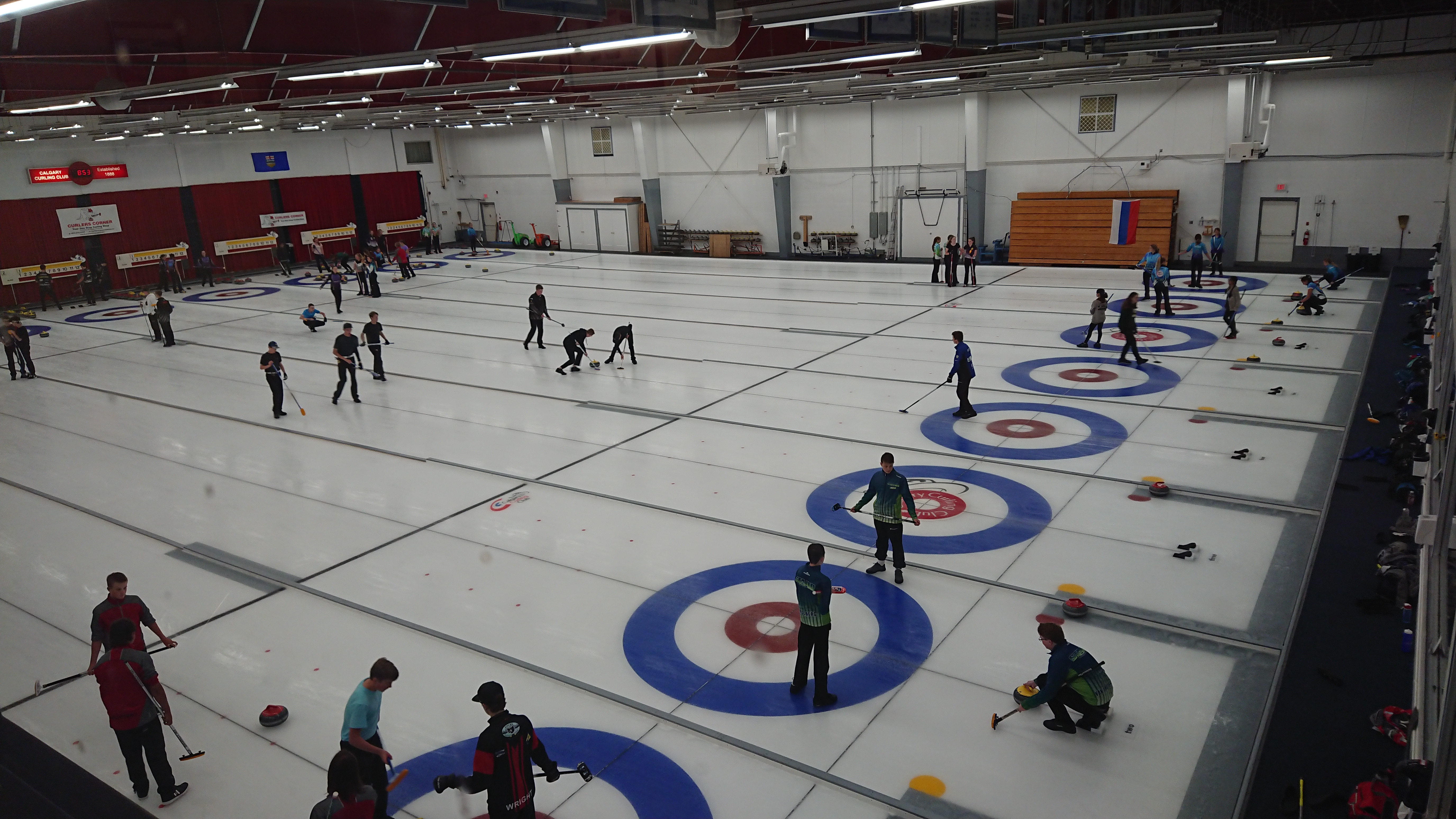 League play begins in late September and goes until late March. There is also a Spring League in April for those who just want to curl longer. There is no curling from May to early September.
We host league play every day throughout the season from 8:30 in the morning through to 11 at night. There are Evening Leagues every weekday evening, and Associate Leagues during the day and on weekends. You are sure to find a league that works for you!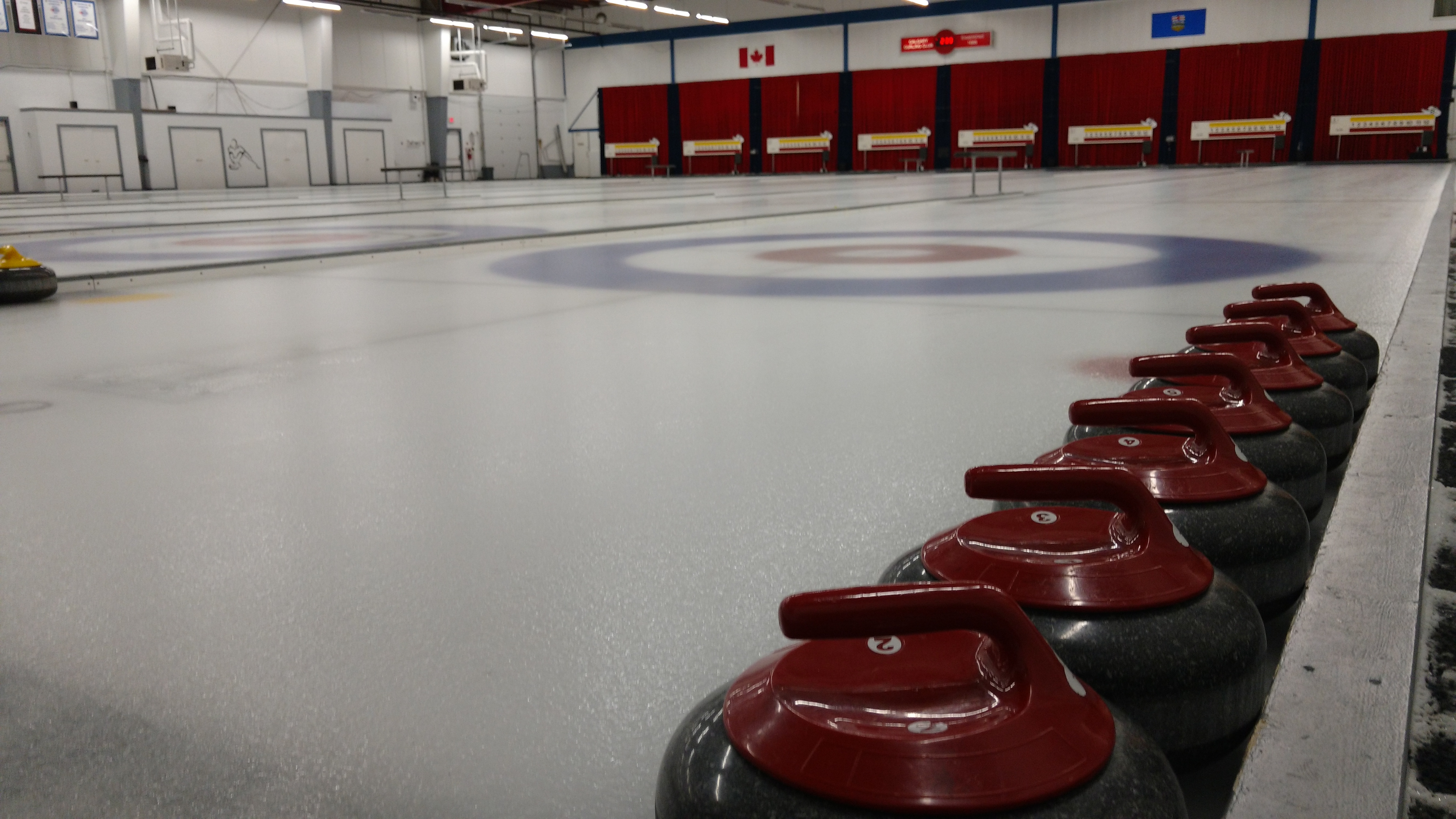 Our curling instructors and coaches can provide private one-on-one lessons, or a custom program for your whole group. Depending on your goals, they can start from scratch or fine-tune your existing skills. Anything is possible from our team of curling educators.
Email us to set up your custom lesson.
CCC is only able to provide our world-class services to the curling community thanks to the generosity of our Supporters. Please try to support them in return.
There are many ways for businesses, grant providers, and individuals to support our club. Click here for opportunities.
Our Mission
To provide a world-class facility and resources to promote participation and excellence in curling in Calgary.
Our Hours
Monday 9:30am - 9:00pm
Tuesday 9:00am - 9:00pm
Wednesday 9:30am - 9:00pm
Thursday 9:00am - 9:00pm
Friday 11:00am - 7:00pm
Saturday 8:00am - 5:30pm
Sunday 9:00am - 8:00pm
Contact Us
Bob Genoway, General Manager
403-283-8381
720 3rd St NW,  Calgary, AB  T2N 1N9